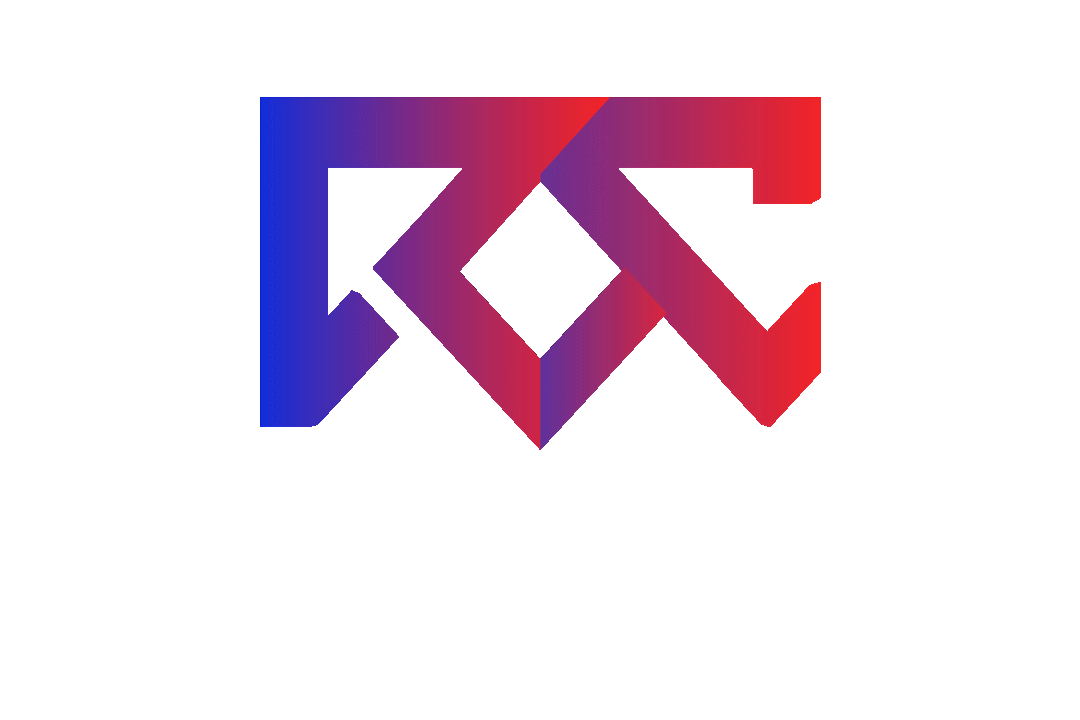 Meet MC Global Music Publishing
MC Global Music Publishing is a music publishing imprint specialized in saving indie musicians time by managing all the distribution, release, and royalty collections for them. We manage all the logistics for you, saving you time to focus on other responsibilities. As an indie artist, you are often forced to wear many hats. Reprioritize what matters in your business, and we'll handle your back-end to maximize your time and earnings.
​
We will help you monetize your content through your audience, plus additional services that enlarge the digital footprint of your music. Our services are tailored to guarantee that you will receive royalties from all live performances and streams; from individual listeners streaming your tracks, to businesses using your songs as background music.
We'll take care of your back-end so that you can focus on what truly matters to you. We've been helping indie artists and songwriters distribute, release, publish, and collect royalties for their music!
​
By ensuring that all of your tracks have as diverse a digital footprint as possible. We want to get your music everywhere, on all platforms, allowing you to maximize your royalty earnings. We're all about supporting indie musicians, and we'll save your time by handling your collections, distributions, and publishing needs.
​
​
We use the best technology in the market to deliver a professional publishing experience for indie artists everywhere. Our creative team is on-hand to help you get your music across multiple platforms, improve your digital brand and publish more music today.
Publishing Services We Offer
​
​MC Global Music Publishing has a team of music experts that handle everything for you. We'll handle your publishing, royalty collections, and even your logistics in order to make your process seamless. Additionally, we are more than happy to file copyright and/or Performing Rights Organization (PRO) registrations on your behalf. A PRO is a company that collects royalties for the content owner, ensuring that composers and publishers are appropriately compensated for any usage of their music. It doesn't matter if you're a band, musician, composer, or songwriter - we have services that will benefit you on offer today. Check out our services in more detail below. Got a question? Connect with the team now via the contact us page in the navigation bar.
Your Partner in Releasing Music
We specialize in effective music releasing strategies that will get your music out there into the world without costing your time and budget. At MC Global Music Publishing, our team handles your logistics and music releases so that you don't have to. Focus your time on creating your music, and allow us to release your single, extended play, or album through our industry-leading distribution partners. You'll be able to gain a devoted following far more quickly and effortlessly thanks to our tailored music releasing services. When it comes to gaining traction in the music industry, the best way is to release your content frequently and consistently. That's what we do. We make releasing your music completely hassle-free so that you can focus on creating more music for your fans. We'll help develop your following by handling the backend whilst you consistently work on new releases.
Your Music, on All Digital Service Providers (DSP)
Any online store or streaming service that sells/offers digital albums or singles is referred to as a DSP. The masses are consuming music now using DSPs more rapidly than ever before. This is great news for smaller musicians, as you're able to get your music out there much easier thanks to streaming services like Spotify. Online music stores like iTunes make publishing music to the masses seamless, and even free platforms like SoundCloud can help you gain rapid growth. There are countless examples of now well-known artists that got their big breakthrough on these platforms. Let's work together to show the world your music. Contact our team today.
We understand the importance of saving time during the distribution process, as your top priority is dedicating your precious time to actually making music. For our clients, we offer the unique benefit of giving half of the publisher's royalty share to respective songwriters. This is a great opportunity for you to spend less time worrying about your royalties and collections.
Dedicate more time to your craft and focus on what truly matters today with our services. Through communicating with Publishing Rights Administrators, we will securely provide you with your share of your hard-earned royalties. Publishing Right Administrators purely act in this case as a middleman, ensuring your works are properly registered to earn royalties. We'll make the entire process seamless and help deliver you results. Your royalties and earnings shouldn't be stressing you out. Get in contact with us now. We offer mechanical licensing, as well as assistance in the creation of CD's, vinyl, and other products.
This is often one of the more exciting phases in music production, as it can have you feeling like a 'real' musician. There's nothing more magical than holding your first CD for the first time, and that feeling never really goes away. At MC Global Music Publishing, we're passionate about you and your brand. You'll never have to waste time worrying about poster production arrangements or sourcing the best disk producers again. We'll be able to swiftly provide you with all the production services necessary to make this step of the process as efficient and painless for creators as possible.
Royalty Collections, Made Easy
Handle CD, Vinyl, & Poster Production
Pitch Your Music to More Playlists - Be Visible!
One of the easiest ways for users to find your music is through playlists on various streaming services. Pitching your music effectively to Spotify Playlist Editors is crucial for making sure your content grows on the platform and is in the correct genre, mood, theme, and more to reach your target audience.
​
We will make sure to approach them with sufficient information and insights about your music to ensure your music is categorized in the best way possible to appeal to your demographic. We'll also work alongside Playlist Curators and Collaborative Playlists to ensure your music is featured in more playlists, and as such, gains better reach.
Pitch Your Music to Radio Stations Worldwide
Your music deserves to be heard. We have and extensive network of radio stations around the world that we are able to pitch your music. Don't be restricted by geographical location, the world deserves to enjoy your art. That's why we pitch radio stations globally to ensure your music reaches your target audience, no matter where they are located.
Your Music in Magazines, Blogs, & More
​
Music marketing has become much easier over time due to these press avenues. We know how challenging it can be to dedicate your time to both recording songs and promoting them with the same enthusiasm.
Kick back and relax and let us help you by pitching your music to countless music magazines, blogs, and promoters so that you don't have to. Reaching out to all these platforms is essential for spreading the word about your songs and growing your audience, but it shouldn't come at a cost to your creativity.
We'll share your music with reputable publications, blogs, and promoters within the industry, helping your music gain traction.
Pitch Your Music to Artists & Repertoire Companies
​
MC Global Music Publishing also pitches our clients' music to A&R (Artists and Repertoire) Companies. These companies help with synchronization licenses which is a legal arrangement between the copyright owner of a piece of music and the party wanting to utilize that music that allows the copyrighted music to be synchronized to any other content.
​
MC Global Music Publishing is a leading partner of many professional A & R organizations. If you want to share your art with the world, get in touch with us now.
Unlimited Cloud Storage for Your Music
What Are You Waiting For? Get Started Now With Your Free Consultation Call Today!
​
One of the biggest challenges for new musicians and artists is to grasp and utilize the perfect opportunity to kick start or boost their musical journey. At MC Global Music Publishing, we genuinely care about your music and brand. Our mission is to help you build a professional network of artists, promotes, and more to boost your traction. We're all about sharing the music of indie artists with the world and using our knowledge and expertise to help you make informed decisions about your music release.
​
Book your free discussion call today. It's no obligation because we believe you deserve to know everything about our services and how we can revolutionize your music publishing, promotion, and distribution processes today. As long-term veterans of the music industry, our team knows all of the ins and outs of maximizing your monetization and can help you grow your fanbase today.
​
Don't waste your time stuck in a boardroom negotiating, pitching, and doing all kinds of background work. We'll focus on the back-end of your music career so that you can focus on what matters - crafting new music. Our team is adept at publishing, promotions, and handling royalty matters, meaning you can vastly reduce your workload by partnering with us. If you've been making music for a while and have not seen much growth, maybe your music is simply missing one thing; proper pitching to the right entities.
​
All artists need a little guidance and polishing to make sure they can make their mark out there in the evergrowing ocean of music. We provide a completely free, zero-obligation discussion call for any musicians who are looking to use our services. Here, we'll touch base on your goals and target audience, and discuss how our team can help you now. Ready to get started? Fill out the contact form below now to lock in your free discussion call!
All artists signed under the MC Global Music Publishing imprint get unlimited cloud storage for no extra cost. You can access your files via cloud storage from any location, all you need is an internet connection. This can also act as a backup for your work, data, and other important information. Make storage problems a worry of the past today with our intuitive cloud storage solutions.
For internal and external communication between corporate agents and clients, we also set up a professional email for our clients to use for convenience. This is the MC Global Music Publishing difference, we help streamline your process and grow your professionalism within the industry today through our expert mentorship and wealth of tailored services.